About
Hello to all! If you are interested in helping organize the 3rd Libre Learn Lab for 2019/2020, please reach out to mariah at wonder freely . net
From 2016:
Libre Learn Lab is a two-day summit at MIT in Boston, Massachusetts on October 8th and 9th 2016 for people who create and implement freely licensed resources for education, bringing together educators, policy experts, software developers, hardware hackers, and activists to share best practices and address the challenges of widespread adoption of these resources in education, with a focus on K12 learning environments.
Based on this year's theme "Play to Policy", Libre Learn Lab participants will examine how resources that respect user freedom help develop students' sense of agency through hands-on workshops, foster collaboration between facilitators, programmers and administrators, as well as engage in discussion on the cultural, ethical and technical implications of liberating the education system. In the spirit of playful learning environments, session facilitators are encouraged to engage participants through experiential learning methods that can be relevant for a wide audience.
Organized by dedicated volunteers, Libre Learn Lab could not happen without the help of the several communities such as the education communities (formal and informal alike), maker movement, software freedom movement, open hardware community, etc.
History
Before Libre Learn Lab was its predecessor, OpenEd Jam, a non-profit event, entirely run by volunteers. The idea to organize this event sparked out of a meeting of friends at a local hackerspace in San Antonio called 10BitWorks in December 2013. After discussing the use of free software and hardware in education, a realization was made that no hands-on event has been coordinated for the larger Open Education community. We wanted to get our hands dirty and minds engaged with the tools being created by this growing community.
Thus, OpenEd Jam was born and realized in July 2014 with participants traveling from across the U.S. and internationally. The event was hosted by Rackspace and the San Antonio Downtown Library, making for a cohesive engagement with the local community.
In order to capture the spirit of the event appropriately, the event name has changed this year to Libre Learn Lab.
Here are some links to articles and media about our previous event:
Organizing Team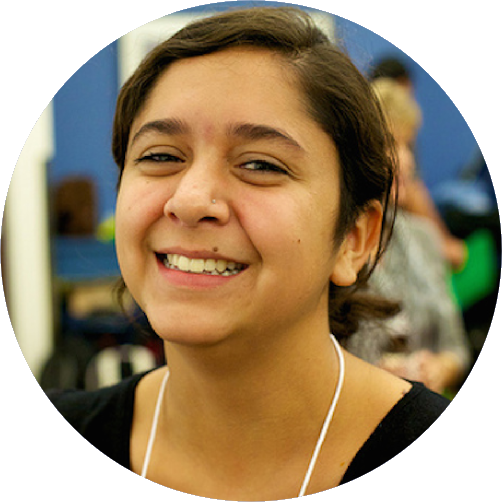 Mariah started her career as a community organizer, informal educator, and researcher five years ago within the maker education, free software, and informal learning communities. She is passionate about developing learning environments which respect learner freedom, especially for at-risk and underserved youth. She has served as the Libre Learn Lab Director since its inception in 2014 and is currently the Technology Director for the Computer Clubhouse at the Boys & Girls Club of South Boston. @MariahNoelle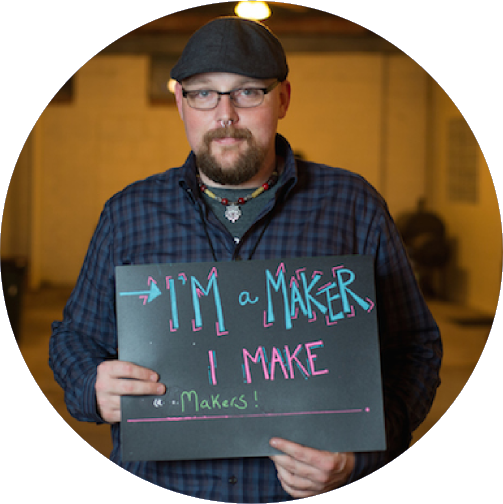 Mark Barnett is currently Chief IT Strategist at the Intercultural Development Research Association in San Antonio, TX and works to expand opportunities for underserved youth to have access to technology in education. Mark has been working in education for over 10 years and has worked for the State of Texas, local education agencies and nonprofits. He is also an advocate of the maker movement in education and has helped to design and develop several makerspaces including a highly successful mobile makerspace called the Geekbus. Mark has presented at National conferences including Stanford University's FabLearn, World Maker Faire, SXSWedu, and TEDx. @MakerMark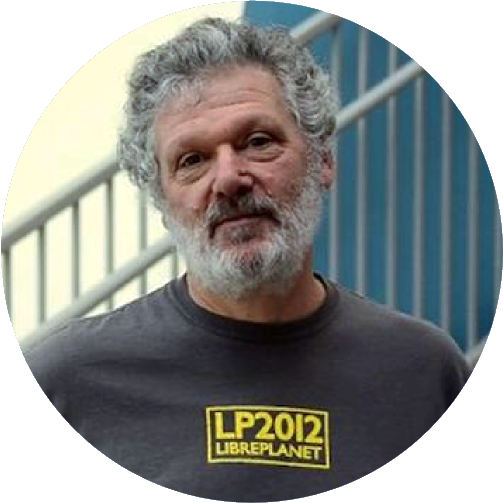 Walter Bender is the founder of Sugar Labs, a non-profit foundation that serves as a support base for the community of educators and software developers who are extending the Sugar user interface. Sugar is designed to enhance the primary educational experience by emphasizing collaboration and expression. Prior to that, Bender was president for software and content of the One Laptop per Child association, where he developed and deployed technologies that are revolutionizing how the world's children engage in learning. Before taking a leave of absence from MIT, Bender was executive director of the MIT Media Laboratory. He was also holder of the Alexander W. Dreyfoos Chair.